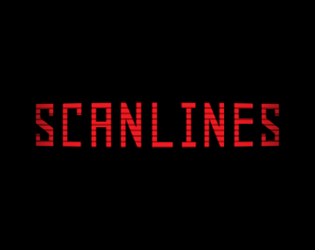 SCANLINES
A downloadable game for Windows
A Game By It's Cover Jam 2017 Submission
Created by LofiCacti
Inspired by Rogue Cache's Famicase Cartridge
Thanks to Ike McIntosh for some much needed storytelling advice.
Music Attributions
Salakapakka Sound System via FMA
Podington Bear via FMA
Comments
Log in with itch.io to leave a comment.
Yo man, what's the music that is in evelAyn folder?
I absolutely love the game!
It had me hooked up for some time, and i think the idea is really great. Nice job.
I have yet to reach the ending, though.
Hey thanks for the message! Glad you enjoyed it. Realize this is a week late, but the game should save your progress if you didn't complete it yet. If you do try again, let me know if it doesn't for some reason.
So, i've finished the game and i was kinda stuck at one point. (where i literally had to install a QR code reader)
The ending is kinda creepy because the AI apparendly doesn't know about human anathomy. Amazing idea.
The game closes on it's own at the end of the sessions, and it does save, so no problem there.
Well working game, interesting, but kinda short gameplay. I'd hive it 7/10
First of all, I noticed that there's nothing that says "this runs on Windows"; I think you need to set some option on itch.io to make sure that shows up.
Anyway, this is pretty great! The little "OS" presentation is perfect. The main puzzle type is pretty original, I don't think I've ever seen it before. The character is sympathetic, and I loved how you eventually had to go "outside", that was very well done. I THINK I finished it, at least it seemed like there was an ending. You know, if you expanded the story and added more puzzles, you might be able to sell this...or you could just keep it as this little experience. Great job!
Thanks for the feedback! It sounds like you got to the ending based on your comment about going "outside" -- glad you made it that far :) (Also I appreciate the mindfulness of spoilers). I'll definitely be expanding on this and will be doing some work to make the overall arc and that ending transition more smooth.